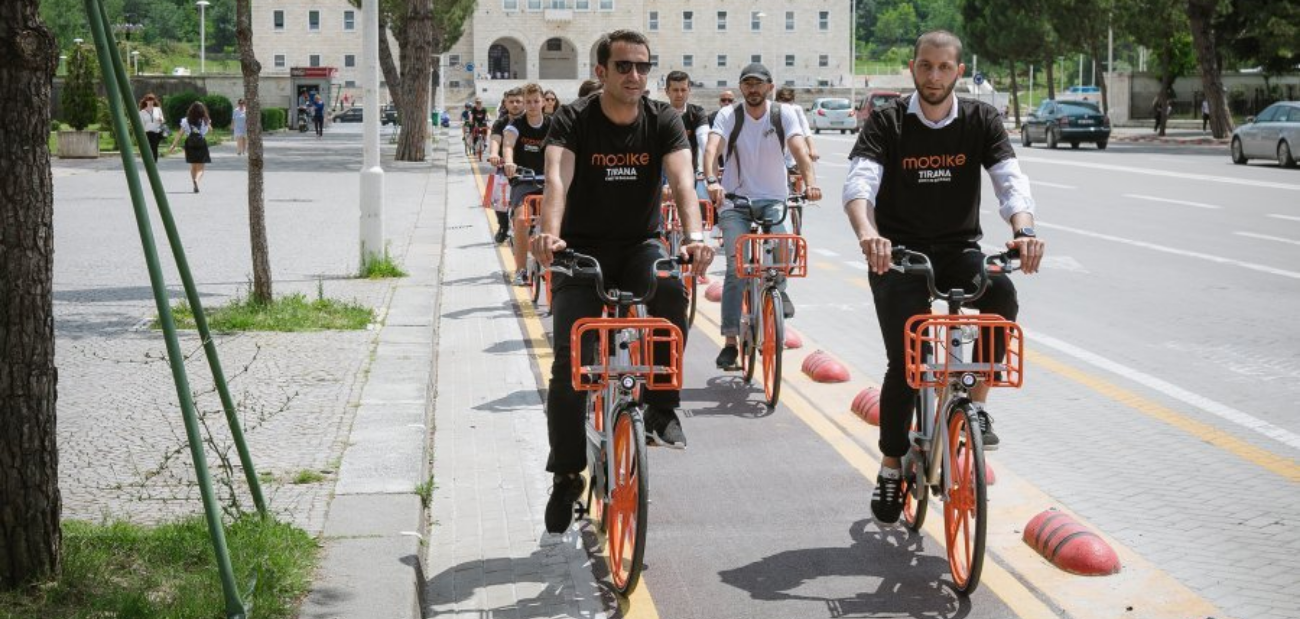 After the green revolution with 120 000 trees planted throughout the city and its suburbs, Tirana has become the first Balkan city to introduce a bikesharing scheme that does not require docking station infrastructure "Smart Bike Share". "Mobike" is the leading company that has implemented such an infrastructure in the biggest cities of the world such as Paris and Florence. This new innovative and ecological mean of transport in the city will start officially this week, even in Tirana.

In the World Bicycle Day, the Mayor of Tirana, Erion Veliaj and the director of "Mobike", Massimiliano Rubin, signed the co-operation agreement that brings in Tirana 4 000 bicycles "Mobike". In conjuction with Ecovolis activists, they tested the way of functioning in the new bicycles of the city, while Veliaj announced that from the next week we will see hundreds of orange bicycles "Mobike" around the streets.
"Mobike is a company that in Albania will operate as a Sino-Italian cooperation. We saw this company in Municipality of Florence and without losing time we wanted to implement "Mobike" in our capital city of Tirana to increase the number of people using bicycles " said Veliaj.

The Mayor said that these new bicycles will bring a new revolution in Tirana. Tirana becomes the first Balkan city to bring for its citiziens a new way of moving in the city . Tirana is always bringing new innovations and with this new project we become the first Balkan city to introduce station-free biking system. Everyone that has a smartphone, can download the app and use it easily. During this week we will conduct some tests and the official release is on 8 June. For all those people waiting to see how technology will transform our Tirana, the day has come. This is the moment to transform Tirana just by a smartphone and a bicycle", stressed Veliaj.

Ened Mato, is appointed as the Bike Mayor of Tirana, he will be supervising the Bike Share system and work with new projects towards making Tirana, a greener city. He will also supervise the bike lane extension to promote the use of bicycles in the city. "Our city needs a rescue: we should use the bike and forget about car in the city. I wish Ened a welcome in our team and a great success in this new challenge that we can only win being together", said Veliaj.