Petrela Castle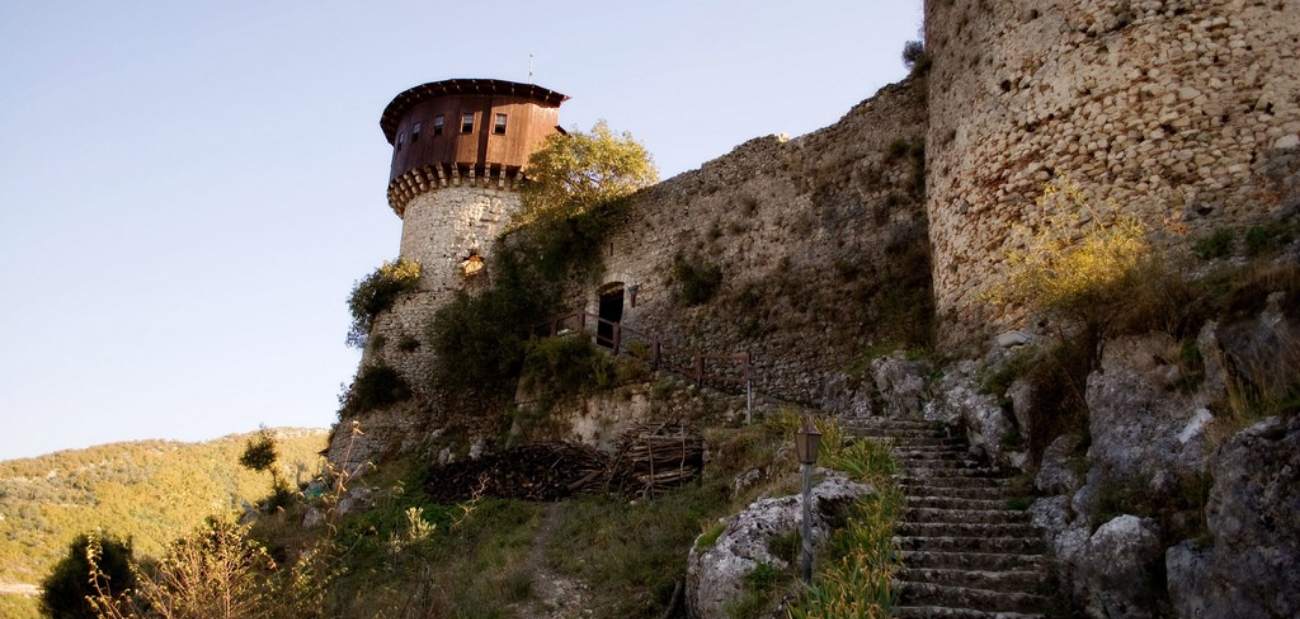 The castle (400 meters above sea level) has a position that gives protection. Since the Antiquity, this fortress controlled the crossroads with economic and military importance such as the Via Egnatia (Durrës – Tiranë – Elbasan branch).
The constructions belong to different periods of time, based on the construction and overlapping techniques are divided into several phases. This castle has triangular shape and its perimeter does not exceed 100 meters. Two round towers were built in the corners of the castle, while the third was held back due to the steepness of the cliff. Petrela Castle had been through several periods of construction and destruction. It's believed that it was built in late antiquity period (III – IV century AD) and was rebuilt during the reign of the Byzantine Emperor Justinian I (527 – 565). It took a special significance in the XI century during the fights between the Normans and Byzantines.
At the beginning of the XIV century Petrela Castle was under the rule of Topiaj tribe, who were lords of the territory between Mat and Shkumbin rivers. In the XV century, Petrela was the first castle, after Kruja Castle which was surrounded and liberated by the national hero, Scanderbeg. It was one of the centres that resisted the Ottoman occupation until the last years of George Castriot Scanderbeg's life.