Mother Teresa square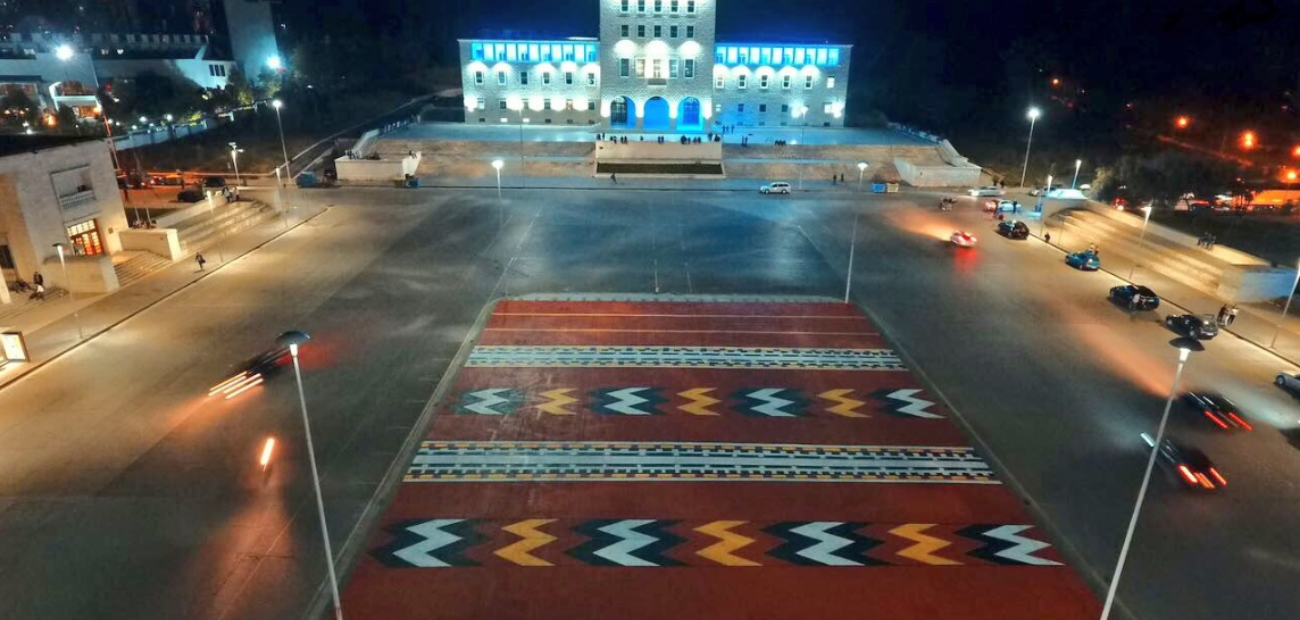 Situated at the end of "Dëshmorët e Kombit" Boulevard, in the southern part of Tirana, it was designed by the Italian architect Gherardo Bosio in the years 1939-41. Bosio designed the Imperial Boulevard (today the "Dëshmorët e Kombit" boulevard), which ended in "Piazza Littorio" square today the "Mother Teresa" square.
The buildings surrounding this square had different administrative functions, wanting to be summed up in a whole political and sports complex. Such were: "Casa della Gioventù Littoria Albanese" (G.L.A) - today is the Rectorate of the University of Tirana and the Archaeological Museum. GLA is a complex building. It is composed in the form of "U", which gives the possibility to organize its two sides. Opposite to it was "Casa del Opera del dopolavoro Albanese" (O.D.A) - now the University of Arts and in the center stood "Casa del Fascio" or "Palazzo Littorio" - today the Polytechnic University. The University building as the last element of the boulevard is characterized by heavy structural monumentality but also by clear and lucid lines.
The square holds the name "Mother Teresa" in honour of the Albanian Catholic nun.

Nënë Tereza Square